The Moon That Embraces The Sun -Sun Ver.-
Hello, this time it's a wallpaper for a korean drama of MBC. This drama is really popular this days in Korea, as well I really love it too 🙂
Here is Kim Soo Hyun playing the role of the King of Joseon. I really wanted to make a wallpaper of this drama because the story inspire me a lot ! At first the background paper was a kind of yellow but there were so much colors so I decide to detach the King and the background. It's not my first wallpaper using a korean traditional style but this time I had to put more a poetry image and the story drama have also some grueling part that's why I used a background almost in black and white. The King is considered as the Sun and as well the Queen as Moon.
I hope you will like it if you are watching it 🙂
1920×1200 – 1680×1050 – 1440×900 – 1366×768 – 1280×1024 – 1280×800 – 1024×768 – 640×960(iPhone)
credit : MBC, 해를 품은 달
credit wallpaper : www.meyli.fr
---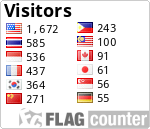 ---